Vermont is one of the best states in the country for people who want some "ME TIME". With its beautiful scenery and landscapes, it is easy to see why people enjoy visiting this beautiful state. One of the more popular activities for vacationers and Vermonters alike is go-karting. If you are visiting Vermont or are just looking to have a good time with your family, read out this blog for the best go-kart tracks in Vermont.
To be really honest, there aren't many tracks in and around Vermont as compared to other states, but the ones that are in Vermont are quite cheap as compared to others and provide a lot of fun and entertainment activities altogether. So, without further ado, let's have a look at all of these ones by one.
List Of Go Kart Tracks In Vermont
Vermont Shifter Karts AT Rocky Ridge Raceway
Claremont Motorsports Park
Canaan Motor Club
Runway Fun Park
Essex Speedway & Action Center
Weirs Beach Go Kart
Thunder Road
Bear Ridge Speedway
Pioneer Valley Indoor Karting
There are others who believe that the South Eastern United States was the only cradle for the sport of racing. The first year of organized racing in Vermont was 1903 in St. Johnsbury. The first race took place at the Caledonia County Fair in September 1903, which was the beginning of the sport.
Despite the popularity of its go-kart tracks, Vermont is home to a wide variety of other exciting attractions too. So, if you want to study that, go to yelp.com and find more information.
Regrettably, Vermont does not have any go-karting tracks that provide rental karts; even the rental facility that is the closest to Vermont is more than 100 miles distant. On the other hand, if you're looking to get into the sport of karting and own your very own racing karts, then you've come to the right spot!
The roots of all motorsports may be traced back to go-karts. There is no other way to acquire the foundational knowledge than can be obtained via go-kart racing. You can learn more about how to get started in go-kart racing by clicking here for additional information.
Best Go Karting Tracks In Vermont
1. Vermont Shifter Karts at Rocky Ridge Raceway
Location: 905 Pirie Road Williamstown, Vt 05679
Phone: 802-839-0486
Website: VT Shifter Karts – @ Rocky Ridge Raceway
There are a lot of sharp turns on the short road course at Rocky Ridge Raceway. In go-kart racing, you can always improve your talents, no matter the size of the track you're using. One of the best ways to master lap traffic is to get experience on a smaller track.
It doesn't matter if someone is lapping your or vice versa; you are more likely to pick up the stragglers at the back of the pack on a shorter track with tighter racing distances. It is a terrific way to show respect for your fellow racers if you can get out of the way when a quicker competitor comes up behind you in the pack. There's always a chance that the next time, you'll be the one trying to find a way to go by the lap car more quickly.
The Vermont Shifter Karts adventure at Rocky Ridge Raceway is the pinnacle of activities for the whole family. The bond that can be built between members of a family via the shared experience of go-karting is unparalleled. Developing that sense of camaraderie through cooperating with one another can be easily felt on these go-kart tracks.
2. Claremont Motorsports Park Vermont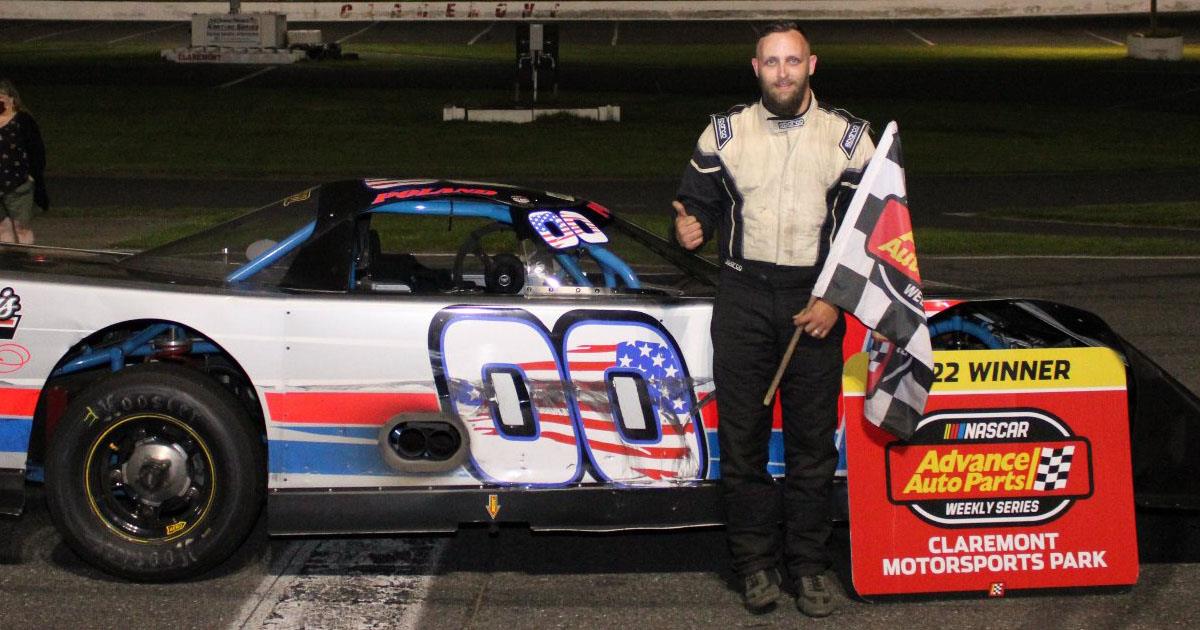 Location: 282 Thrasher Road, Claremont NH
Phone: 603-558-8465
Website: Claremont Motorsports Park
Claremont Motorsports Park is another excellent go-karting track in Vermont. One awesome thing about this track is that it has its own racing team. This team is available to help you with all of your racing-related queries. The track has a number of unique attractions that are only found here. If you're interested, visit their website, where they have more information regarding their services and facilities. There are a number of events that are organized here, and it is one of the best if you're looking to get into some really high-end races.
3. Canaan Motor Club Vermont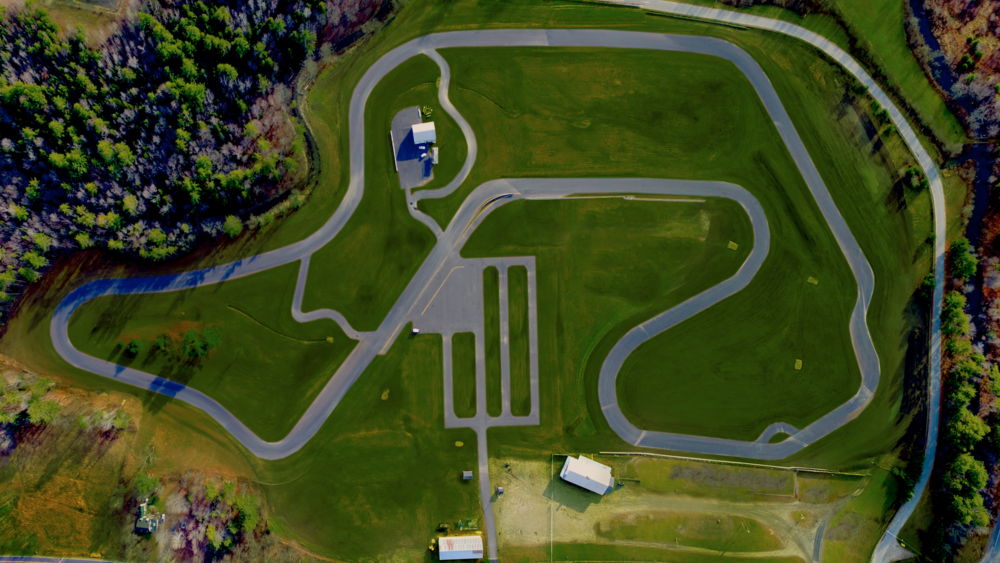 Location: 18 Orange Rd, Canaan, NH 03741
Contact form: Contact — Canaan Motor Club
Website: Canaan Motor Club
Plus Code: M222+H7 Canaan, New Hampshire, USA
Canaan Motor Club is another excellent go-kart track in Vermont. There are barely 24 miles between this route and the Vermont border. We are delighted to have you at this stunning location, which has several amenities. There is no regular karting series at this circuit. Many forms of auto racing are held at this facility. The 1.3-mile road course at Canaan Motor Club has off-camber exits and elevation variations in addition to its high-speed straightaways and quick sweepers. The course's more than 35 corners are set up for private test events.
4. Runway Fun Park Vermont
Location: 472 Old Homestead Hwy, Swanzey, NH 03446
Connect on Facebook: Runway Fun Park | Facebook
Website: Runway Fun Park – Swanzey, NH – Go Carts, Mini Golf, Amusement Rides
Runway Fun Park in New Hampshire provides an alternative to Vermont's dearth of go-kart tracks. This route is convenient for anyone living in the southeastern portion of Vermont since it is just 20 miles from the Vermont border. We see gas-powered go-karts in this scene. You can find out everything there is to know about Runway Fun Park, a prominent karting circuit in Vermont, by visiting their website. The circuit was built with all go-karting fans in mind, and it provides plenty of room for both serious racers and novices like myself who just want to have fun.
5. Essex Speedway & Action Center Vermont
Location: 8 Susie Wilson Rd A, Essex Junction, VT 05452, USA
Phone: (802) 871-5658
Website: www.essexspeedway.com
Essex Speedway is another go-karting track in Vermont that you should definitely check out. If you're interested, the track has a number of excellent facilities, and it is located within an hour's drive from Rutland and Bennington.
6. Weirs Beach Go Kart
Location: 582 Endicott St N, Laconia, NH 03246, United States
Contact: (603) 520-0855
Website: wbgokarts.com
The right spot to go-kart racing is at Weirs Beach. Skate like a pro on their outdoor track that spans a quarter mile and is covered with asphalt. Each of their sixteen two-seater go-karts can reach speeds of up to twenty miles per hour as they race around hair-raising curves and high-speed passing zones.
7. Thunder Road Go Karts Vermont
The Thunder Road International Speedbowl, or just Thunder Road, is a high-banked, asphalt, quarter-mile short track racetrack near the town of Barre, Vermont.
8. Bear Ridge Speedway
When it comes to motor vehicle competition, nothing beats the thrills and spills of a race on a dirt track. There is much handing and slamming on this go-kart track. The most popular racing categories are the Modifieds and the Coupes. Open-wheel vehicles, like winged sprints, can accelerate and turn at the speed of light. These races include Late Models and even 4-cylinder cars. After 6 o'clock, every seat in the stadium is taken.
Address: 1058 Kidder Rd, Bradford, VT 05033, United States
9. Pioneer Valley Indoor Karting
In addition to a private party area, this venue spans 23,000 square feet and has an indoor go-kart racing circuit that is 1,000 feet long.
Address: 10 West St, West Hatfield, MA 01088, United States
Opens 11 AM
Phone: +1 413-446-7845
Go Kart Regulations In Vermont
All motorists in Vermont are required to wear helmets at all times. The maximum speed of a go-kart depends on the driver's age and the length of the circuit. Get in touch with a particular place to learn about their rules and limits when it comes to safety.
Cost Of Go Kart Racing In Vermont
The cost is entirely different at each place. Price ranges for open public races range from $10 to $25, with the higher end being associated with longer races. When you book the track or a portion of the facility for a corporate event, religious function, or even a child's birthday party, you may get some discount and use of the full facility for the duration of the event. Get in touch with the venue to learn more about their pricing policies and any applicable discounts for large parties.